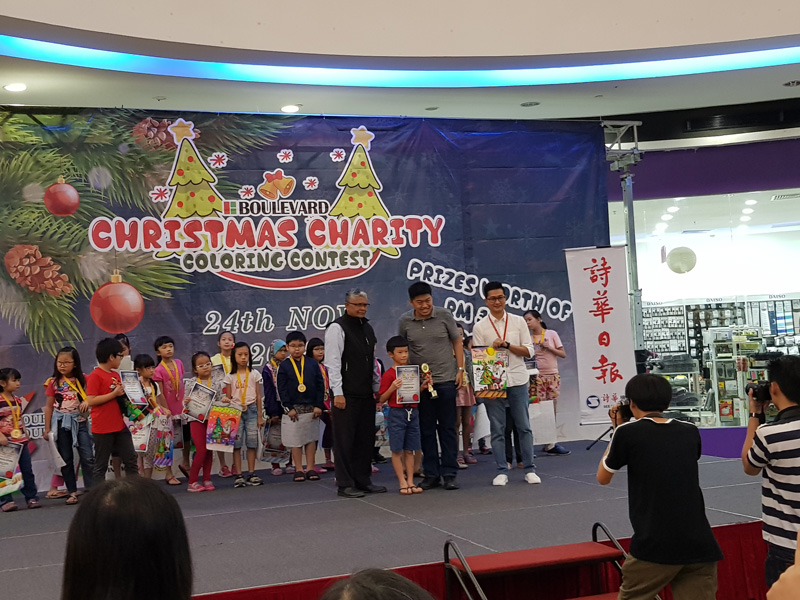 UPDATE: Thanks to everyone who attended! Congratulations to those who have won the contest and walked away with our prizes. For those who did not win, fret not! We are surely bringing in more events liike this in the near future, stay tuned!
Boulevard Shopping Mall will be holding a Christmas charity coloring contest at their new wing this coming 24th November. Entry fee is entirely up to participants to give and all proceeds will be donated to charity.
Prizes of up to RM3,000 to be won and there are 2 groups of contests for chidlren aged between 7-9 years old and 10-12 years old.
Registration closes 18th November 2018. Please visit Boulevard Shopping Mall or call 082-461 388 for contest forms.
Our newspapers and ePapers promotion team will be there as well. Come visit us for goodies! For every annual subscription of any of our Epapers (The Borneo Post, See Hua Daily News, or Utusan Borneo), you can get a FREE bottle of 370g Royal-B honey as a Christmas gift! (while stocks last)