Since the incarnation of Malaysian Communications and Multimedia Commission (MCMC), they have helped us consumers solve tens of thousands of complaints which are often otherwise procrastinated or outright ignored by telecommunication companies.
However, the process of filing a complaint to MCMC isn't the easiest thing to do in the world. Although they have prepared multiple ways of doing it, average consumers or older generation with less online experience may find it troublesome to do it.
Here's a little tip we discovered while browsing MCMC's official webpage for filing complaints: we can actually submit a complaint with WhatsApp!
MCMC WhatsApp number: 016-2206 262

Open 24 hours a day, 7 day a week!
Through MCMC's WhatsApp number, the public can send images and photos of evidence or any related bills, screenshot etc. while describing the problem in depth.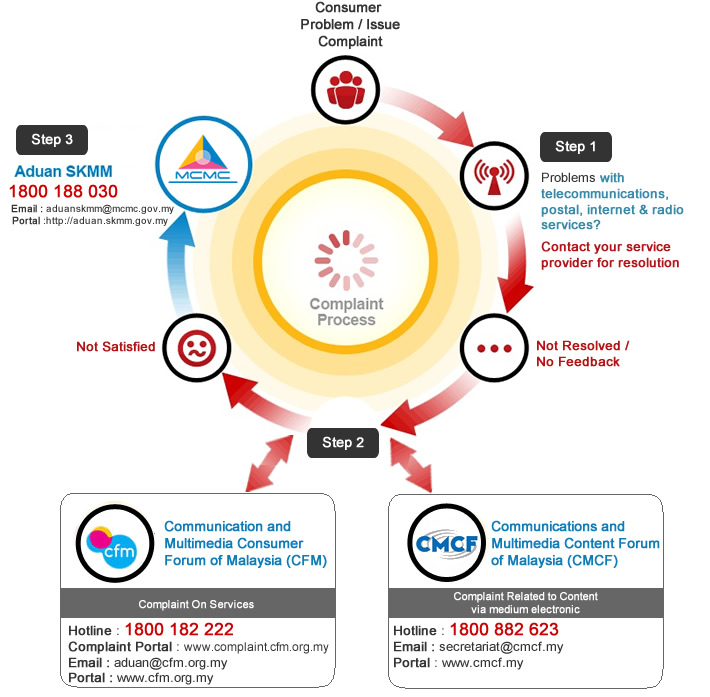 The WhatsApp service is also conveniently available 24 hours a day, keeping in mind that the staff at MCMC can only attend to complaints between working hours of 8AM to 5PM on weekdays.
If you are on mobile, you can send a WhatsApp message without having to add the number to the list via https://api.whatsapp.com/send?phone=60162206262 too.
However, we recommend everyone to save MCMC's WhatsApp number into their contact list. In case you have any problem to report or complain to submit, it will come in handy!
For those uninitiated, MCMC is a government ministry that strive to help consumers resolve problems with their services, such as mobile, broadband, and postal services. MCMC is also tasked with enforcing strict service quality agreements put on telecommunication companies by the government.
The recent speed and quota increase in both mobile internet and home broadband are part of MCMC's excellent effort in pushing companies to server consumers better.
For more tips and promotions etc., please follow our Facebook page See Hua Marketing