To subscribe to our Epapers via online, please follow the simple steps below:
Step 1
View and decide which one of our Epaper packages to subscribe.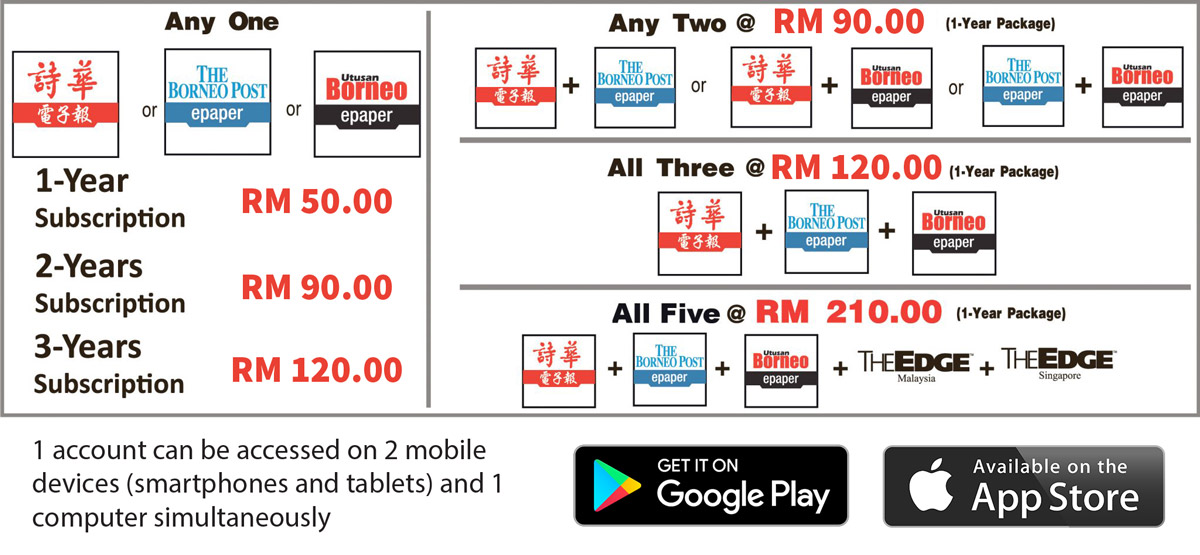 ---
Step 2
Scan and Pay with S Pay Global (Sarawak Pay) (fast and convenient)
Please screenshot or save the payment receipt (with Transaction Number)
or
Make payment through Direct Bank In / Transfer (ATM/Online) to:
SEE HUA MARKETING SDN BHD
Maybank Account No. 5110-3803-7693
Please screenshot or save the payment receipt (with Transaction / Reference Number)
---
Step 3
Fill in all the below information and attach your payment receipt. Remarks are optional.
---
Important: Please look out for email from epaper@seehuamarketing.com in your Email Inbox or Junk/Spam folder.
Note: After submission, please allow 1-3 working days for our staff to process your subscription, and send you account details and steps to view our epapers.

Receipts will be scanned and sent to customers via email in a few days. Hardcopy receipts can be obtained by walk-in to our Kuching branch.
All fees, once paid, are non-refundable.
For inquiries / assistance, please contact us:
Monday – Friday: 8 am to 5 pm (except public holidays)
Tel: 082-330 505 / 082-343 303
Email: epaper@seehuamarketing.com
---
We are pleased to advise that we have implemented and have complied with the Personal Data Protection Act. For more information and a copy of our policy, please visit our Personal Data Protection Act page.