Here's is the guide on how to access our ePaper
First, download the app from Google Play Store or Apple App Store links provided below.
The Borneo Post: Android and iOS
See Hua Daily News: Android and iOS
Utusan Borneo: Android and iOS  
Note: We do not officially support Huawei / HONOR phones without Google Play Store. Users may be able to access our apps by downloading the APKs below and manually installing it. We cannot guarantee the APKs will work.
The Borneo Post: APK
See Hua Daily News: APK 
Utusan Borneo: APK
When you open the epaper app on your mobile device, you will be prompted to the sign in page.
For new user, you are required to do a one time sign up procedure.
For those who are interested in our epaper subscription, please call us at 6082-330 505 or email us at epaper@seehuamarketing.com to subscribe!
Once you have successfully logged in to your account, the app will display the publications available in your subscription.
Next, choose the issue you want to read and select it.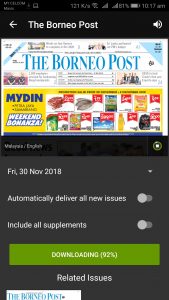 Download the issue and it will automatically saved into 'My Library' for you to view offline.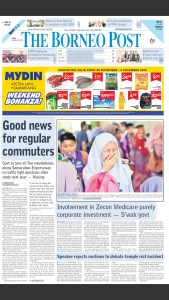 Now you can read your newspaper wherever and whenever you want!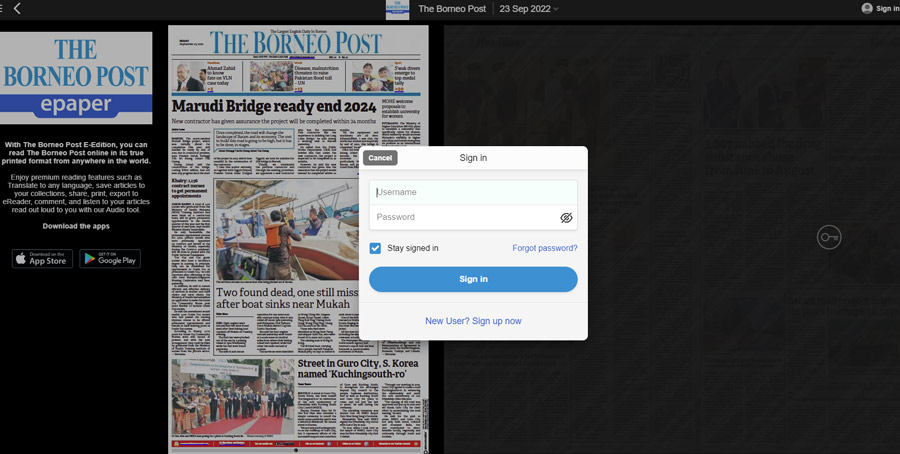 Click the Sign in button on the top right corner to proceed to the sign in page.
For existing user, just key in your username and password to login to your account.
Once you have logged in, you can start to read!